Laipson & Hyundai Biotech has won the national first-class new veterinary drug registration certific
2020.11.21
---
The world's first: Laipson & Hyundai Biotech has won the national first-class new veterinary drug registration certificate
Recently, the Ministry of Agriculture and Rural Affairs issued Announcement No. 346. The "Mycoplasma capricolum subspecies of goat pneumonia antibody test strip" jointly developed by Luoyang Laipson Information Technology Co., Ltd. & Luoyang Modern Biotechnology Research Institute Co., Ltd. was awarded the National Agriculture and Rural Areas National First-Class New Veterinary Drug Registration Certificate issued by the Ministry (New Veterinary Drug Certificate No.: (2020) New Veterinary Drug Certificate No. 51). Announcement No. 442 of the Ministry of Agriculture and Rural Affairs stipulates that the national first-class new veterinary drug registration certificate is issued to new veterinary drug products that have not been marketed at home and abroad.
Goat infectious pleuropneumonia (CCPP) is a highly contact infectious disease of goats caused by Mycoplasma capricolum subspecies of goat pneumonia (Mccp), and is one of the statutory infectious diseases reported by the World Organization for Animal Health (OIE). Mccp antibody detection test strip has the advantages of specificity, sensitivity, convenience, quickness, strong stability, no need for special equipment and reagents, intuitive and visible results, and convenient storage and transportation. It is especially suitable for rapid detection at the grassroots level. The successful development of this product is of great significance to guarantee the healthy development of my country's sheep breeding industry.
Laipson adheres to the development concept of scientific research and innovation. The company invests more than 8% of its operating income into R&D and innovation every year. It has successively established a R&D team and post-doctoral R&D base led by experts from the national "Thousand Talents Program" to influence and drive the industry with innovative development Rapid development. In the production, the company strictly implements the quality requirements of enterprise standards that exceed national standards. It vigorously implements technological innovation, process innovation, and management innovation, and has passed ISO9001, ISO13485, GMP and other standard system certifications. Implement all-round management in terms of product quality and service quality to ensure excellent product quality and build the core competitiveness of the company.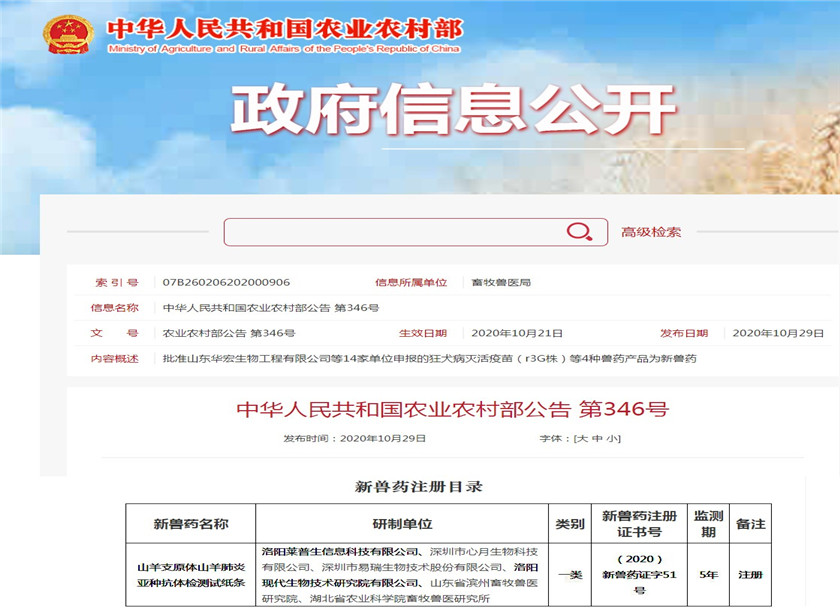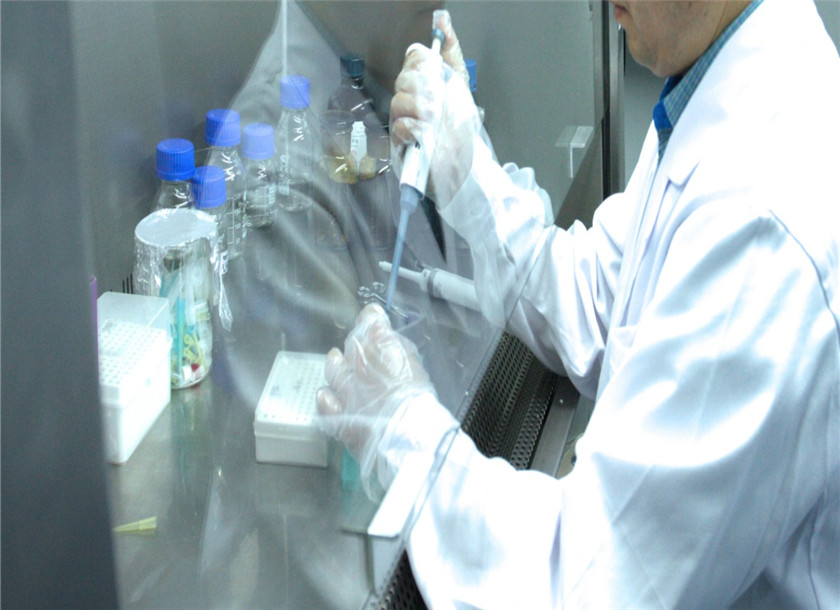 ---
PREV:
Laipson's "Research Development and Industrialization of African Swine Fever Prevention and Control
NEXT:
"China Veterinary Association 2020 Veterinary Diagnosis Summit" was successfully held by Laipson