Profile
●Luoyang Laipson Information Technology CO.,Ltd was founded in 2009. Our company has 216 staffs which contains 5 PHDs,35 post-grduates and 30 technical service staffs. Laipson is a comprehensive and modern hightech enterprise which dedicated to research, manufacture, sell and service livestock identification tags,food safety and livestock disease diagnostic test kits.
●Laipson'business contain livestock traceability identification and disease diagnostic test kits.We have more than 70 products, including electronic identification ,visual identification,epidemic prevention identification,reader,auxiliary products,ect.And we had over 20 nation independent intellectual property patents.
●Laipson vigorously implements the management innovation, technological innovation, technological innovation,and has passed the ISO9001, IS014001, GMP and other standard system certification.Product quality, cost quality and service quality implement position management,and all products through SGS,CMA,RoHS testing certification.To ensure product quality excellence,we try our best to build the core competitiveness of enterprises.
●Laipson is appointed to be a construction base for livestock identification and disease tracebility system of Ministry of Agriculture and also is approved by Ministry of Agriculture to be the only manufacturer for livestock traceability identification in Henan province.Our products have been exported to Australia,Indonesia,and America, etc.
Development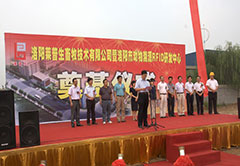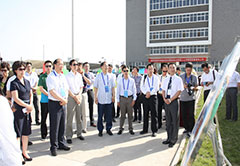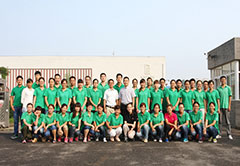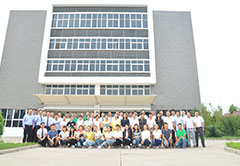 2019

Laipson fluorescent PCR rapid detection kit for African swine fever virus (free extraction reagent) obtained the national temporary approval.

2018

Laipson cELISA Antibody Test Kit for Brucella Receives Approval Number from China Ministry of Agriculture.

2017

Laipson was awarded as Luoyang "High-growth Private Enterprise" by Luoyang Municipal Party Committee.

2016

Laipson has developed and manufactured many new rfid ear tags for pig, goat and cattle, proving its innovative ability and leading animal traceability industry.

2015

Production lines for biological testing & diagnostic products passed GMP acceptance inspection by Ministry of Agriculture, and Laipson was approved as "High-tech Enterprise" by Henan Science and Technology Agency.

2014

Laipson was ratified as "Scientific & Technological Enterprise" by Science and Technology Agency of Henan province.

2013

The first dustless, high-cleanness production workshop in China for animal traceability identification was put into use.

2012

Laipson established the animal traceability RFID engineering technology center with the support from government.

2011

Laipson was elected as the governing unit of IOT Industry Association of Henan Province.

2010

Laispon established RFID R&D center for animal traceability.

2009

Laipson was officially registered, and became the construction unit in respect of animal identification and disease traceability system approved by Ministry of Agriculture.
Company Culture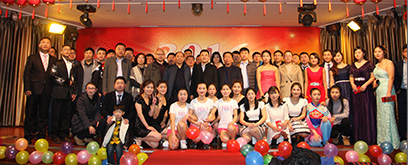 MissionBetter Laipson, better life
PhilosophyTechnology achieves future, innovation creates
dream
StrategyBeing honest person, doing credible work
SpiritDevelopment, Innovation, Cooperation, Harmony
VisionHealthy, Joyful, Quality, New life