Laipson was awarded "2021 Provincial Quality Benchmark" Enterprise
2021.07.07
---
Laipson was awarded "2021 Provincial Quality Benchmark" Enterprise
The list of quality benchmarks in Henan Province in 2021 was officially released. After the final expert review, Laipson stood out among hundreds of applicants with its "Eight Zero" production lean management experience based on full participation, and was successfully selected as the "Provincial Quality" Benchmarking" enterprise.
The purpose of the "Quality Benchmarking" activity is to play a leading role as an example of an excellent company. Laipson is meticulously organized in production, meticulously carved in management, refined in technology, carefully calculated in cost, intensive in operation, and in spirit. Shanghai is sincere and united. Focusing on lean production management, establish the "eight zeros" production lean management model based on full participation to comprehensively improve the company's management and operation efficiency and product quality.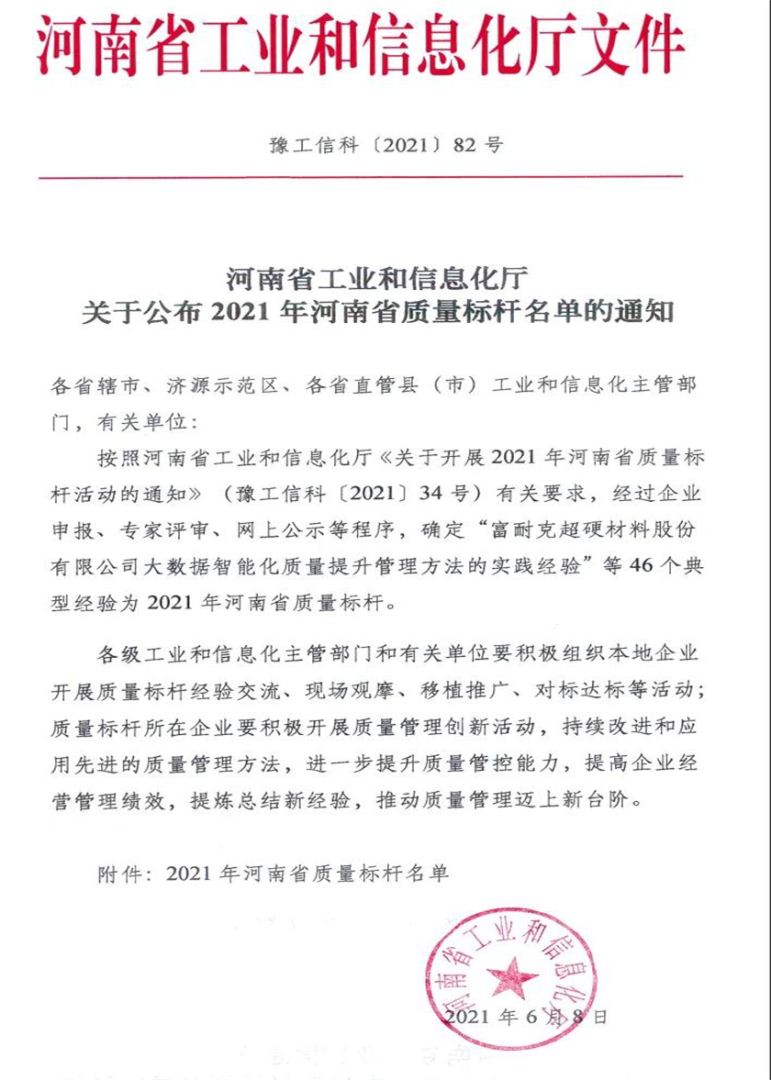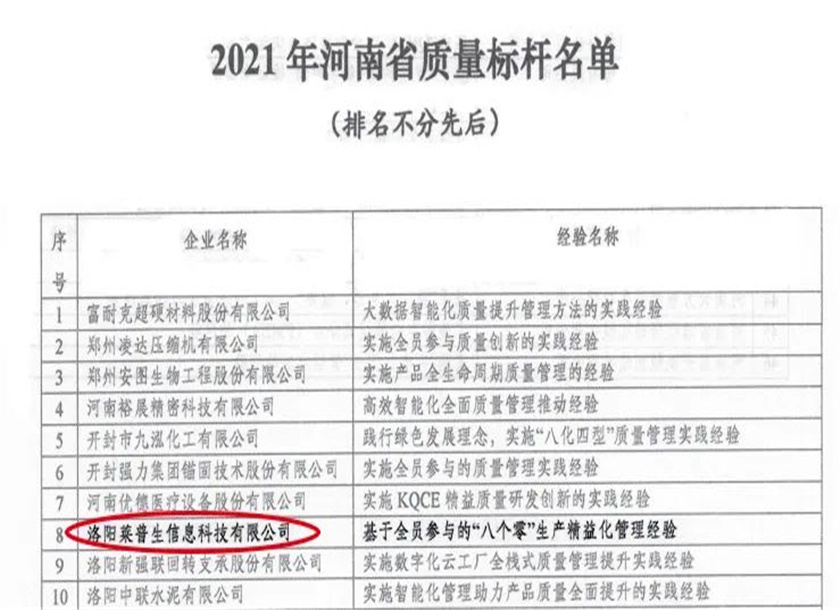 Laipson has formulated the lean management guidelines of "focusing on process quality, focusing on system management", positioning process quality, system, management and other aspects, aiming at "eight zeros" production lean management, which is Lay the foundation for the rapid development of the country.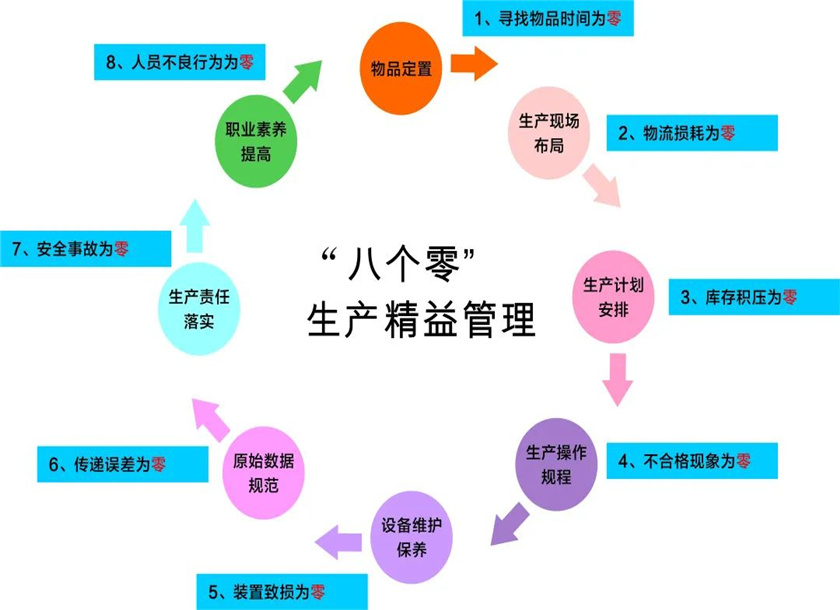 "Eight Zeros" Production Lean Management
Laipson promotes quality management and lean management to the level of corporate strategic development. The company's top leader takes the lead as the person in charge to participate in quality management and control, establishes quality decomposition goals from enterprise to department, from department to individual, and ensures that everyone is responsible for quality improvement. Everyone participates in quality control, in order to comprehensively improve the quality skills of all Laipson employees, and implement the lean management scope of strategic orientation, leadership attention, and participation of all employees.
The company fully implements ISO9001 and GMP internally, realizes the quality control of product development, production, operation and use, optimizes the production mode and plan management, implements the "N+3 plan" promotion mode, actively refines the production site management, and improves the quality of the entire company Level, leading the development of the industry.
---
PREV:
LAIPSON Ear Tag Manufacturer --All Employees Celebrates Dragon Boat Festival
NEXT:
"Ten Thousands Help Ten Thousand Enterprises" in Henan Province Entered Laipson