Laipson was successfully selected as a national specialization and special new "little giant" enterp
2021.11.24
---
Recently, the Ministry of Industry and Information Technology of the People's Republic of China announced the third batch of specialization and new "little giant" enterprises, and Luoyang Laipson Information Technology Co., Ltd. (hereinafter referred to as "Laipson") is among them.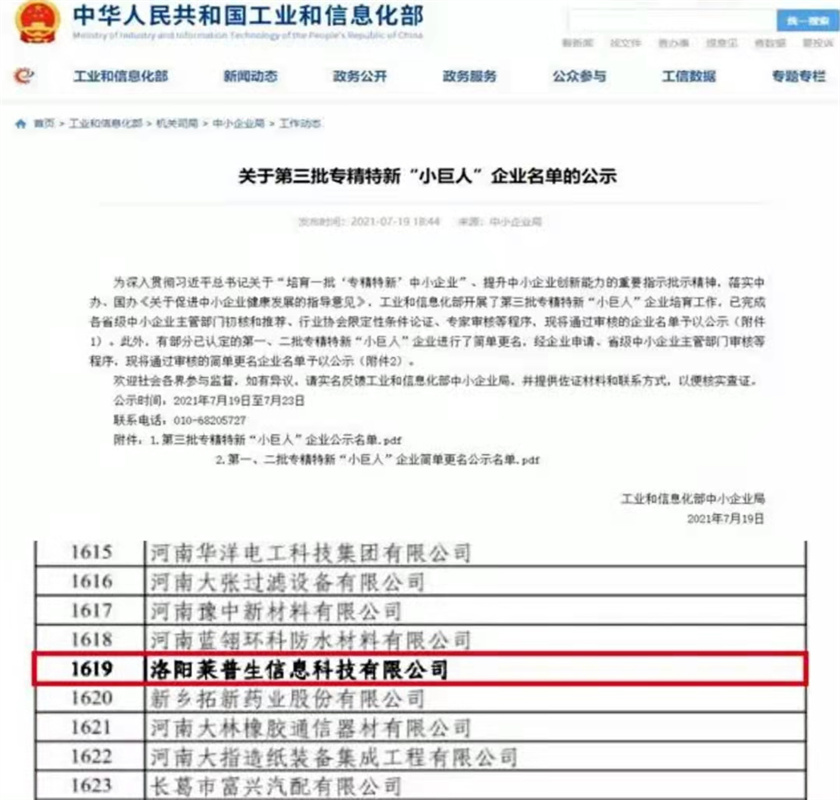 The development of specialization and special new "little giant" enterprise cultivation work is carried out according to the relevant work standards. The selected company needs to be a leader in specialization and special new small and medium-sized enterprises, focusing on market segments, strong innovation capabilities, and market competition. Leading companies with outstanding advantages, mastering key core technologies, and excellent quality and efficiency.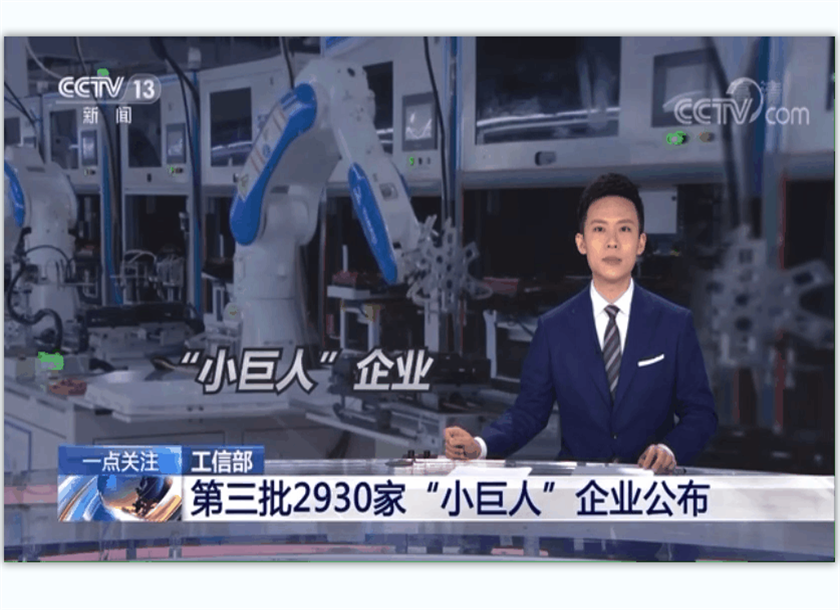 Laipson is a national high-tech enterprise focusing on the research and development, production and sales of animal traceability identification, biological detection and diagnostic reagents and automation equipment.Our scientific research and innovation team:R&D team with national experts as the leader,Doctoral R&D team dominated by domestic elite experts, Core master's research and development team,Joint technology development team of 20+ domestic research institutes.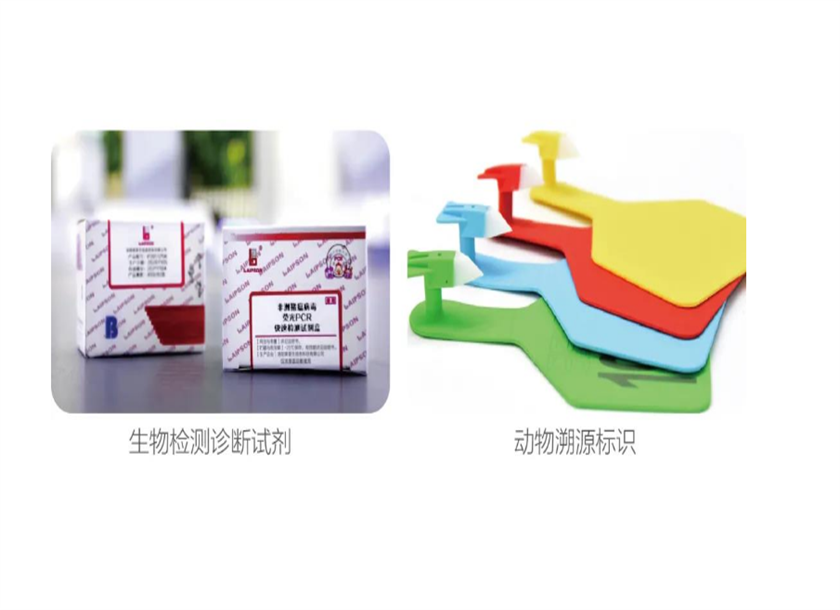 Laipson is a quality benchmark enterprise in Henan Province. Our high-quality products and services have been distributed in 30 provinces, autonomous regions and municipalities across the country, and exported to more than 50 countries.
The market share ranks in the forefront of the industry, and it has become a leading enterprise and brand influential enterprise in the field of animal traceability identification and biological detection and diagnosis in my country, and its comprehensive strength ranks in the forefront of the industry.
---
PREV:
Laipson has complete quality control system
NEXT:
Laipson was successfully selected as "2021 Henan Province Intellectual Property Advantage Enterprise